Club News
Competition news
---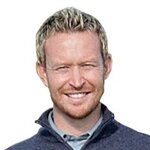 Gent's:
There was no gent's competition this Saturday. The next competition for the gents is the Hourston Trophy Stableford on Wednesday 4th May. Make sure you all get your names in to avoid missing out.
Ladies Sunday 10th Stableford:

Congratulations to Moyra Withycombe who scored a hole-in-one today at the 12th! What a memorable day, Moyra. Well done.
1st - Moyra Withycombe - 38 (BIH).
2nd - Lesley Wilson - 38.
3rd - Margaret White - 37.
Granny/Sunbeam in our fun Stableford competition on Thursday 14th April:
Our trophy winners were:
Winning Sunbeam - Moyra Withycombe - 36 (BIH).
Winning Granny - Chris Daly - 36.
Well done to all everyone who competed in each of the competitions, some great scores. Keep it up!