Gareth is available for one to one or group coaching.
Gareth has a vast knowledge of the golf swing. He currently looks after Prestwick St Nicholas's junior ever-growing junior section as well several up and coming juniors and works with players of all abilities.
Why Coaching?
We're passionate about helping you play better golf.
Every golfer enjoys the game more when they're hitting good shots and playing well. This is our mission for you.
Think back to your last few rounds and try to pinpoint an area that cost you shots…
Maybe, you had too many three-putts as a result of poor distance control? Or did you miss too many fairways to the right meaning you had to chip out sideways? It could be that you play well in practice rounds with your friends but struggle to replicate that in competitions?
Through our experiences in the game and our PGA education, we appreciate that every golfer is different. That's why we offer a range of lessons and packages to suit everyone.
Lessons will cover:
Golf Fundamentals
Swing Basics
Short Game
Long Game
Course Management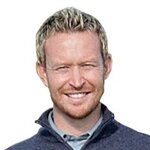 Gareth Hardy - Head PGA Professional
Originally from South Africa, I completed my PGA training at The Open Championship venue, Turnberry Resort in 2007 before moving to Loch Lomond Golf Club's sister golf course, Dundonald Links from 2007-2009. Finally whilst based at Belleisle Golf Courses from 2009-2016 I was awarded the position of Head PGA Golf Professional at Prestwick St Nicholas Golf Club. Having been involved with various sports at a high level throughout my life I have an understanding of what is required to compete at the highest level. More importantly though, if you do not enjoy what you do the reality is that you will not succeed or improve regardless of your ability. I have worked with many different levels of golfers, but my main goal is to help my clients in simplifying their golf game and reducing their handicaps by lowering scores. With a strong knowledge of the golf swing and custom fitting I will ensure your golf game improves in a simplistic but effective manner. I still compete regularly on the Tartan Golf Tour during the summer months and strive to keep my own golf game in top shape. Both myself and my friendly assistants will be on hand to assist members and visitors with any golfing requirements they might have.The Pro Shop is now stocking leading brands in golf clothing, equipment and providing professional advice for every level of golfer.
---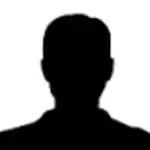 Mark Mason - Pro Shop Assistant
Mark from Ayr has been working in golf retail since 2013 at St Nicholas and also Belleisle Golf Courses. During this time Mark has established himself within the club whilst also studying for an honours degree in Applied Bioscience and graduated in 2016. Mark now works solely as retail assistant and starter to Gareth at Prestwick St Nicholas since his appointment as Head Professional. Mark strives to provide the best retail experience to members and visitors alike to ensure that everyone that visits Prestwick St Nicholas leaves knowing that they have been given the greatest level of customer care possible. Mark has played off of single figures for a number of years due to expert guidance from Gareth and now that he has graduated from university puts all his efforts into improving his game to the best level it can be, lowering his handicap and continuing to be as competitive as possible.
---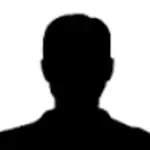 Jordan Sweeney - Pro Shop Assistant
Bio coming soon…
---